What we do : Web Infomatrix allows all its clients to create and publish all kinds of online advertisements to our third party websites with an ease. Be it Ad Words, Pay per Click, text Ads, Innovative Ads, Banner Advertisements or all, the choice will be yours!Web Infomatrix offers a one-stop Ad Marketplace and makes it easier for both the advertisers as well publishers to buy and sell advertising online with utter perfection. We allow our clients to have a full transparency and control as compared to other similar companies.With a wide range of experience behind us, we have created professional and immensely effective advertising marketplace for advertisers and publishers of all sizes. With a competitive service like ours, we enable our clients to manage their advertisements in the most credible manner while assisting the website publishers sell advertising faster and fill unsold slots on their websites.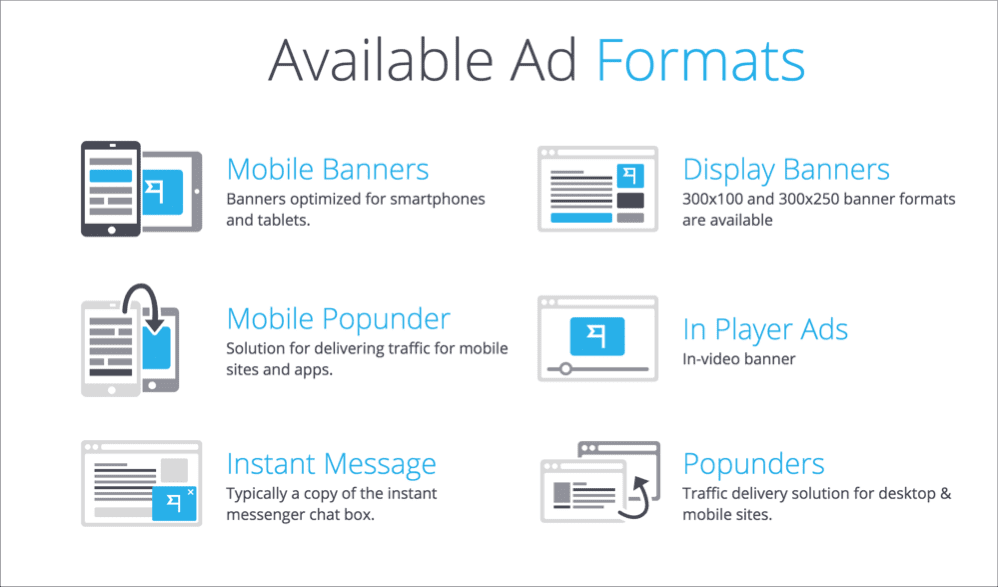 Ad Banner Management For Your Site
Your Ads or Ours? You can either create your own ads, or allow our creative designers to do the task for you; it is completely your decision. Based on the keyword results, there are 100% chances that your target audience may land up on the relevant pages and click on your advertisements as well. Our 'ad management' services are extremely simple and save you from the hustle and bustle that other similar services have to offer. In our case, you just have to contact us, set your priorities and our experienced IT staff will ensure that your advertisements are published on our relevant websites with sheer brilliance.
We are here for advertisers as well as publishers ! We also sell ads that are matched with the content of the relevant websites to solve your purpose with an ease. You just have to provide us with your exact requirements and a snippet of your business and we will design the ads and publish them on the relevant websites.
So if you are an advertiser, we are here to offer great offers from all sorts of websites. You just have to browse through our list and find a site you want to advertise on. In addition, if you are a publisher, then you can choose our services to set your own rates and approve or reject all those advertisements that are purchased for your site. Just ad your requirements in the 'view cart' and Call us to know more about us!
Review Ads : (For Publishers) If you will choose the 'Auto Approval' option, then our company will automatically activate ads that are relevant to appear on your site and will reject the ones that will match the threshold settings that you have selected in your profile. You can change this setting at any point.
Our Team : Our proficient team will not only assist you in the above mentioned services, but will also guide you as to how you can bring more customers your site in a perfect manner. It is not just about making the customers land on your page but also making sure that they actually sign up and use your services as well. For example, you can use the offer that the first 20 customers who will visit your site and use the services will get a 10% discount on services!
Performance Reports : We do not just limit ourselves until here! Our professionals keep an eye of every performance of your ads and generate performance reports detailing the success of the ads reaching consumers, which also comprises of click through-rates and other such details.
Aim : Our motto is to provide a hustle free experience by eliminating the problems that come with managing advertisements on Web sites for all our clients.