Jewelry Retail Solution – Digital Marketing, SEO & Web Designing
Our creative designers and developers can do anything! They have designed some of the best jewelry websites that hold all the information related to jewelry with sumptuousness. We provide a gateway to the world of jewelry and offer solutions to clients who deal in retail jewelry.
Our team at Web Infomatrix can build compelling websites and online eCommerce stores for organizations. Some of our core clients include Jewellery designers, retailers, and manufacturers. With our help, you can easily promote your brand and showcase products and jewelry on the internet. When you choose us then you have a 360-degree full service that helps you succeed online. With us, you can easily transform from a simple website with jewelry listings to an established online store. Our tech helps your website have features like live repent feeds, videos, and animation support. You also get effortless supplier metal and Gram weight pricing that offers a simpler approach to online jewelry sales.
We provide you with personalized and integrated service that makes the customer interested in your product and you can have a better conversion rate.
Our entire goal is always to understand the client's needs so that we can help you succeed with our services.
Succeed online with Web Infomatrix
We have extensive knowledge of the jewelry industry and how you can list your products online so that consumers get interested in the product. So far we have provided successful jewelry website setup and design services to many businesses. Let us have a look at some of the reasons why you should choose our services:
Eye Catching website design: We have a team of expert designers working with us who can build a beautiful responsive website that can function on every kind of device. With our help, your website reflects the brand that makes the consumers connect with you and improves your revenue simultaneously. In turn, your consumers also get an easy-to-use jewelry shopping experience that is reliable and easy to use.
Modern and responsive CMS: We give you complete control over your website navigation, content pages, and design. With us, you get a fully-featured content management system and blogging platform that works towards increasing the conversion in your eCommerce store for jewelry.
SEO and marketing: We optimize your site to rank higher so that you have a good natural ranking on the first page to search engines. Customers can then easily find your website online.
Customer management: We integrate auto invoice, order generation, customer order details, and contact info on your website. It helps you check and fulfill the orders regularly.
Pricing and discount unit: We build a customized discount unit on your eCommerce website. So you can easily control and manage the price and discounts on individual products of your business. You can even manage the price of products on the entire page.
Manage your shop from mobile: You don't always have to sit in front of a laptop in order to manage your business. We build a responsive website so that you and your target customers can easily use it on mobile phones. It gives you the flexibility to do work and manage your orders and customers.
If you want to set up an attractive but effective website for your jewelry business then we are the right agency for you. Get in touch with us for further details regarding our services.
Here are some of the features that are arrayed with a Jewelry Retail Website: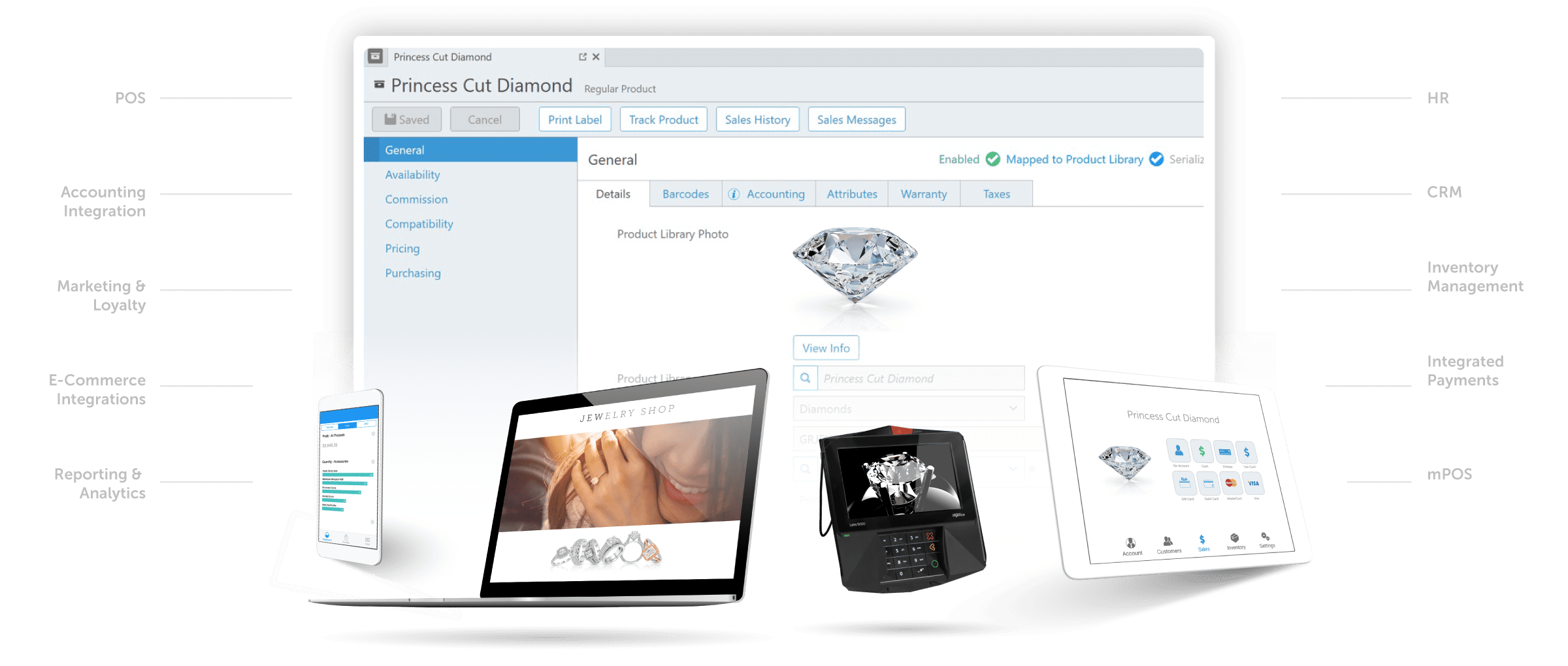 (The content depends on the requirement of the client)
Let's increase your sales.