Joomla Custom Website Development
Do you want to take benefit of the most powerful Joomla Content Management System in the world, Do you have an existing Joomla extension that needs some modification or addition? Do you already own a website, but do you want to redesign the template by converting it to Joomla? Do you want to develop a cool and crispy Joomla template? If your answer is yes then you just have reached the right place. We will make your dream come true.
The main feature of Joomla is the ability to allow any authorized user, with word processing skills, to add and edit content directly on the web.
Joomla can help you improve your content management systems.
With the award-winning Joomla CMS, you can easily create high-performance, versatile, resilient, and adaptable websites, and online apps.
Cutting-edge Joomla Development Organisation
With Joomla web design and Joomla web development, you may use a plethora of extensions to add desired features and functionalities to your online store.
Develop and implement Joomla website development services that are tailored to your needs. With professional object-oriented programming, use the open-source framework to retain a razor-sharp focus on user ease and experiences.
When releasing material on the web, evoke ultimate feasibility, ease of use, and expectation of authenticity. With Joomla development that follows best content management practices throughout your project, you may achieve your aim of successfully managing and controlling your enterprise's content and business operations.
Get the Most Out of Joomla Web Development Services
Deploy the most widely used Content Management System (CMS) to create the most feature-rich and functioning websites and portals possible. To meet your business objectives, take advantage of our unrivaled talents and expertise in designing a wide range of Joomla solutions and apps.
E-commerce Solutions for Joomla
With highly adaptable and scalable Joomla Shopping cart/E commerce solutions, you can sell anything, anywhere. You can even start from scratch with your internet business.
Joomla Web Development on Demand
Customize your website creation to meet predetermined company value goals. Create a one-of-a-kind and sturdy website on Joomla that is unrivaled in the market.
Synchronization of databases
Involve technical professionals to synchronize your Joomla site so that it is similar on both the local and the Internet, resulting in a superior alternative for content item synchronization.
Contact for Joomla Module Development
Create a unique website with extendable Joomla development by incorporating the required elements that the company requires that are not present in the standard edition.
Joomla CMS Programming
Empower your online business with high-converting websites and web applications built on the high-quality Joomla Content Management System.
What Are the Benefits of Joomla Web CMS Development?
Multilingual
Make your website more accessible to a wider audience by adding more than 64 languages to it.
Community with a Positive Attitude
Supported by a powerful and eager community to assist you with your Joomla project
Mobile-friendly
All of the templates are responsive, so your site will look great on any mobile device.
Your Joomla Development Partner is the web.
Assemble a team of world-class developers, consultants, project managers, and analysts who will work together to bring your idea to life. Ensure the attainment of corporate objectives and digital success for your Joomla development initiative with a deep focus on producing secure, highly responsive, and distinctive web solutions, as well as a 100 percent success rate among clients all over the world.
Customization and Design of Templates
Create eye-catching templates from scratch or tweak pre-built templates, convert PSD designs to templates, and build websites from the ground up to meet requirements.
Development of Joomla applications
Develop a wide range of apps using Joomla, regardless of complexity, while remaining resilient, compatible, upgradable, and secure.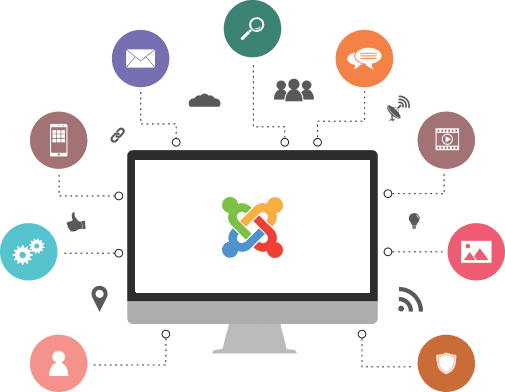 We can work with any existing Php scripts or open source CMS and do :

Flash template customization :
Web site template customization in Photoshop (PSD)/Dreamweaver:
We have extensive experience customizing Template Monster Templates.
We customize Full Flash, Static Flash, or Static HTML templates!
We also develop custom FLASH CMS solutions for full flash websites with PHP/MySQL
Let's increase your sales.