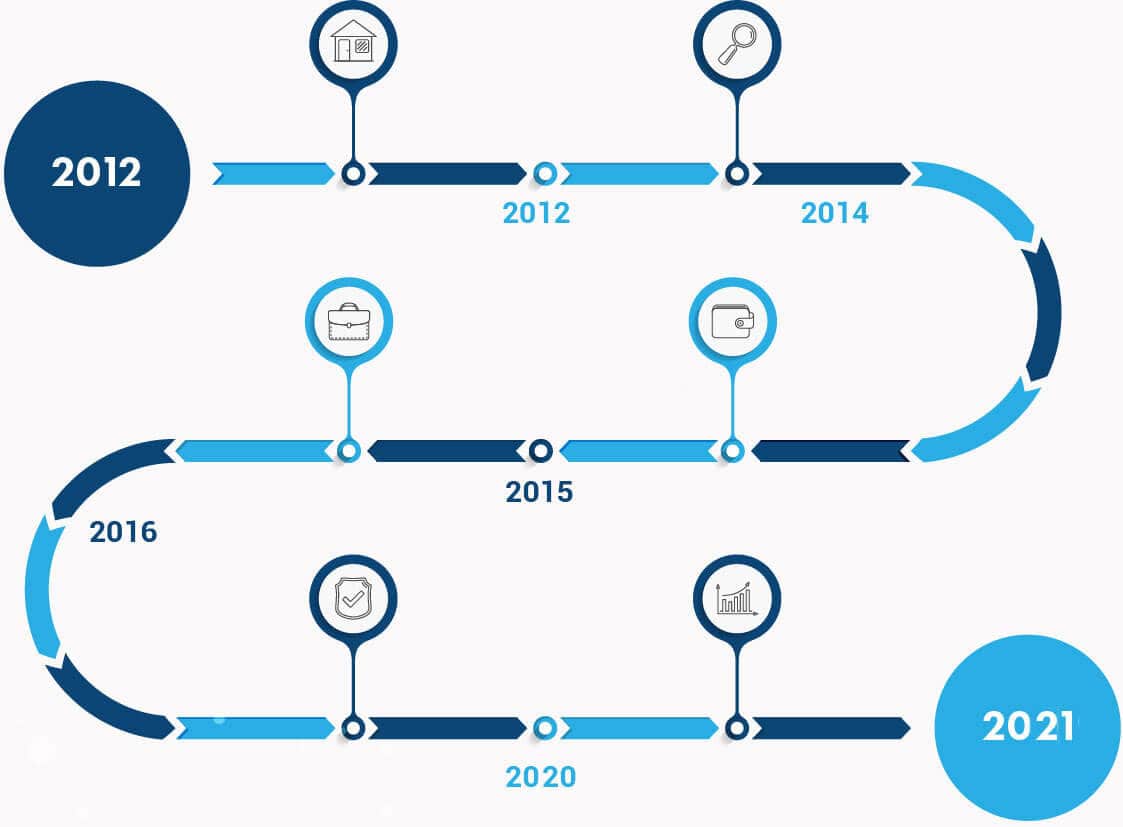 Company Journey Timeline
Web Infomatrix digital marketing agency helps you bridge the gap between your performance and potential on the internet. The world is witnessing a digital transformation and businesses need to catch up on the trend in order to succeed. There has been a huge gap in how the businesses have been performing and what their true potential is. Users spend more and more time online with the expansion of the internet. Businesses need to unleash their potential through online marketing. Almost 80 percent of the businesses are not taking advantage of the expanding potential of online marketing. This is where organizations need our help to reach their full potential and become successful businesses.
Our organization has a dedicated team of young and experienced individuals who have an immense understanding of different digital marketing channels and how to use them for the growth of a business. They can help you tap into your target audience and generate better revenue.
A humble beginning
Our organization was started in 2012 to change the marketing strategies of businesses. We educated businesses to help them understand the true potential of digital marketing and how it can help them. From starting as a simple SEO agency, we have grown over the years with dedicated services and a client-centric approach to the organization. Our main goal has always been to understand the needs of the client and provide solutions that are tailored for them.
When we noticed the need for a dedicated digital marketing agency in the market that will honestly serve the client with utmost transparency, we expanded into that domain. Online marketing agencies often provide just short-term solutions. But it is not good enough for businesses to reach their utmost potential.
So to bridge the gap between performance and potential, our digital marketing agency was started. We helped clients reach their true business potential through online marketing. So far we have served more than 15000+ businesses worldwide with a team of 100+ employees. We also have 100+ portfolios to present the quality of our work and how it has effectively helped our clients succeed. We have a big client base that trusts our services and let us handle their digital marketing campaigns.
Expanding over the world
Our journey has not yet been completed. We are still expanding our clients so that we can serve as many organizations as we can to help them reach their utmost potential. We also provide consultancy services to businesses in order to guide them through their digital marketing journey.
Get in touch if you want to reach your true potential and earn better revenue.
Let's increase your sales.