GDS Integration Services | GDS API
It's the time of Globalization and we understand the importance of Globalization. We at 
Web Infomatrix 
provide 
Global Distribution Systems (GDS) Services
to our customers to connect to the Travel marketplace. Millions of buyers and sellers do their business using different channels daily. We understand that it is necessary to grasp the complications of the electronic distribution system to contribute to the travel industry. It enables to connection of computers of travel agents globally to make
computer-based reservations (CBR).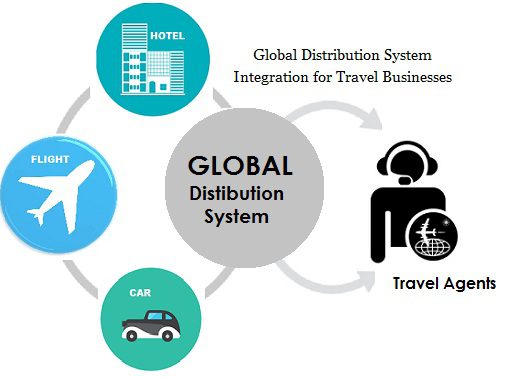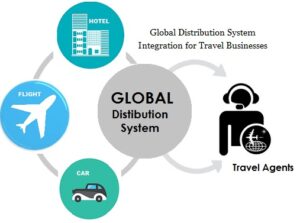 To get the smooth functioning of the GDS system, GDS Integration is used. It is a platform for integration. Our experts are so experienced in GDS System to provide you easy access to the travel distribution program in your required application. We provide cost effective services to our clients using the current technologies such as Amadeus, Galileo, and Sabre and Worldspan.
After Integration of all these softwares, our clients can provide easy services to their customers from any location of the world as well as they can participate globally and deliver travel related services such as ticketing, reservation , car rentals, hotels etc to their customers.
We have worked on three main GDS systems such as Amadeus, Galileo and Sabre as well as the following GDS XML's :
Web Infomatrix provides integration of various GDS system in single web application.
Our company GDS was developed to address a common industry issue: the requirement for effective sales and travel distribution. We've built the largest network of travel suppliers and sellers thanks to our technology, significant investment, and people. We've progressed from being a GDS to becoming a Live Travel Space powered by our company's Travel Platform.
What is our company's Global Distribution System, and why is it important?
Our company GDS business has supported global travel sales and distribution since 1987, connecting travel providers (airlines, hotels, car rental, tour operators, and so on) with travel marketers (travel agencies and other intermediaries).
What is the status of our company GDS? 
We've fought for travel distribution and are committed to staying ahead of the curve in the ever-changing travel market. Digitalization and advanced technology standards open up a world of possibilities. We've developed our worldwide distribution business to be at the forefront of this evolution as part of our commitment to creating the future of travel.
Our company Travel Platform is a service provided by our company.
Our company's worldwide distribution business is more than just an online travel distribution system; it's a platform that connects and inspires the travel industry. This adaptable platform makes intelligent data utilization possible while also incorporating new interfaces and structures.
Solutions for the hospitality industry
Our company provides reservations, sales and catering, property management, and operations solutions, all aimed at improving the end-to-end experience for guests, employees, managers, owners, and partners.
Our company is transforming the way businesses think about the technology that drives their success with a comprehensive range of solutions built by hospitality specialists.
Corporations
Effectively managing business travel is critical to any company's success. With our open technology and linked teams, our company's purpose is to help organizations power smarter business travel and collaborate to create a Live Travel Space.
DMOs and destinations
With our company Destinations, you can maximize the impact of your country, city, or region, optimize your strategic and tactical marketing initiatives, and experience sustained tourism growth in your area. We give DMOs and Tourism Boards specific insights into market and traveler trends so they can make better, more informed business decisions.
Based on the needs of the clients we provide efficient GDS integration services such as GDS for Travel, GDS for Hotel, GDS for Airlines, etc by using state of art technology while developing any web application. So, come and share your alliance with us!
Make contact with trip planners all across the world.
Our travel insurance solutions are built to find and present the best travel insurance options in the most impactful way. We connect travel vendors and airlines with a large number of travel insurance firms, providing a comprehensive source of content to help them meet the demands of their customers.
Customer-centricity
Our company Travel Platform collects all relevant travel content – such as air, hotel, ground transportation, destination services, and insurance – from any source (EDIFACT, NDC, and other APIs) and distributes it via any channel or device, allowing for a uniform and transparent comparisons and bookings through our company. We also understand that the value of travel distribution is in our ability to service our customers and their travelers in the most efficient manner possible.
Let's increase your sales.