Job Portal Website Development Company
Job Portals are those websites that allow registered users to search for jobs and exchange their information with the placement agencies with ease. The best part about these job portals is they allow free registration and serve as a meeting point for all the job seekers and recruiters who want mutual services and benefits from each other.
Certain websites are arrayed with additional services like 'Recommended jobs,' 'Advice from Experts,' and other such add-ons to serve people in a better way. We at Web Info matrix are masters in creating employment portals with radiance.
The job portal solution at Web Infomatrix is a complete software package with ios and android apps including faulty video interviews. The package has mobile apps for both employees and employers with a web-based admin panel.
Salient features
The salient features that you get with our job portal solution are:
Search: You can easily browse for suitable job seekers' profiles if you are an employer. But people looking for jobs can also find suitable jobs for themselves in the portal.
Shortlist: As an employee, you can shortlist jobs and save them. Even as an employer you can shortlist employee profiles and save them for a later screening process.
Job posting: You can publish the job immediately or schedule it for a later date based on your own convenience as an employer.
Customizable packages: We provide you with subscription packages that allow you to enjoy some added features on the job portal.
Search filter: Our team of developers integrates advanced search filters on the application so that you can easily screen the jobs and find the one that you want to focus on at the moment.
Cv management: Upload and store multiple resumes for yourself so that you can easily sort through them and select the desired candidate.
Video resume or profile: We add a seperate section where candidates applying for jobs on your portal can even submit video resumes to make their application more lively and express themselves better.
Alerts and notifications: Auto alerts and pushes notifications can be sent to candidates for new jobs, new profiles, applications, etc.
One click applies: candidates can easily apply for a job that matches their profile with a single click. The job is applied using the default Cv of the candidates stored in the system.
Email or SMS application: Candidates can also apply for jobs on the organizational portal while they are on the move. We have integrated that the email or sms application process is present.
Newsletters: You can create and send newsletters to employees and potential job seekers in order to keep them updated on the latest news about the organization.
Automated CV parsing: We integrate the system of automatic CV parsing and search tag creation for new job seekers.
Email or chat: There are various methods of communication present in the job portal that we create for you. We help communication between employees, employers, and admin easier.
Fast and easy registration: Get started quickly with a fast and easy registration.
Highlight profiles: Like some of the most popular job portals in the market, we ensure that in your job portal as well you have this feature. It helps highlight the profile of both employees and employers. Highlighting is a premium service that is provided.
Admin panel
Admins should have a complete idea of the job portal. They can control and manage the entire portal. So we have ensured that the admin panel is user-friendly so that it is easy to use. Through the admin panel, you can manage the employees, employers, subscription packages, viewing reports, and various other statistics.
Why choose our services?
You can save time and money
We customize the web portal based on your needs.
Our team uses the latest technologies to build the job portal.
We allow you to own the code so that you can have complete control over it.
Get lifetime support and quality assurance from us.
Job Portal Development and Career Page Creator - Get your new job portal website!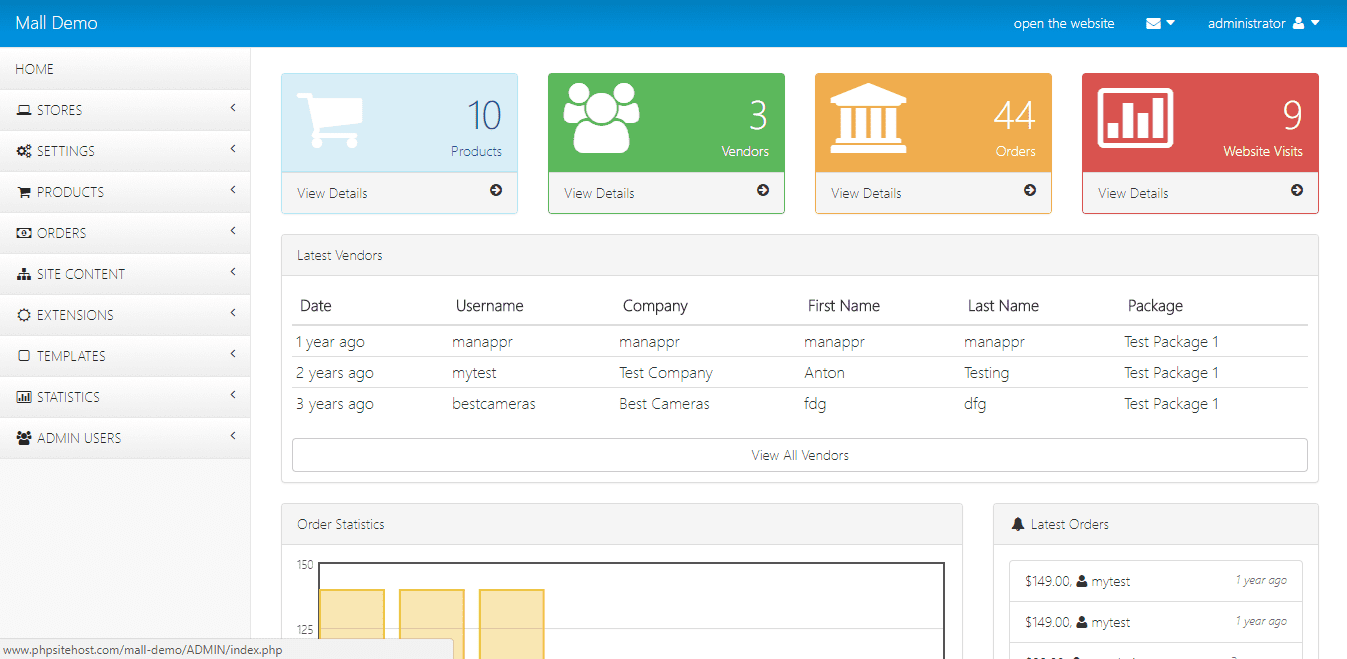 What are you waiting for? avail our services now!